The UK's largest range of trophies, medals, awards and merchandise
Munich 72 Trophies | One of the UK's largest suppliers of trophies, medals, corporate glass awards and branded merchandise
At Munich 72 Trophies, we supply awards to a variety of clients, from global brands to local clubs and associations. We were founded in 1973 in South East London. At the beginning, we were supplying local leagues and clubs and over the years we have developed into a nationwide retailer of trophies and awards.
Today our company is well established as a major player in our industry and we are proud to have a long standing client list which includes many prestigious organisations.
Although Munich 72 Trophies started out supplying sports trophies and medals, we have expanded through the years and now we have such an extensive product range that we are considered as a one stop shop for all of your trophies, medals, awards and merchandise.
Watch this video to find out more about our company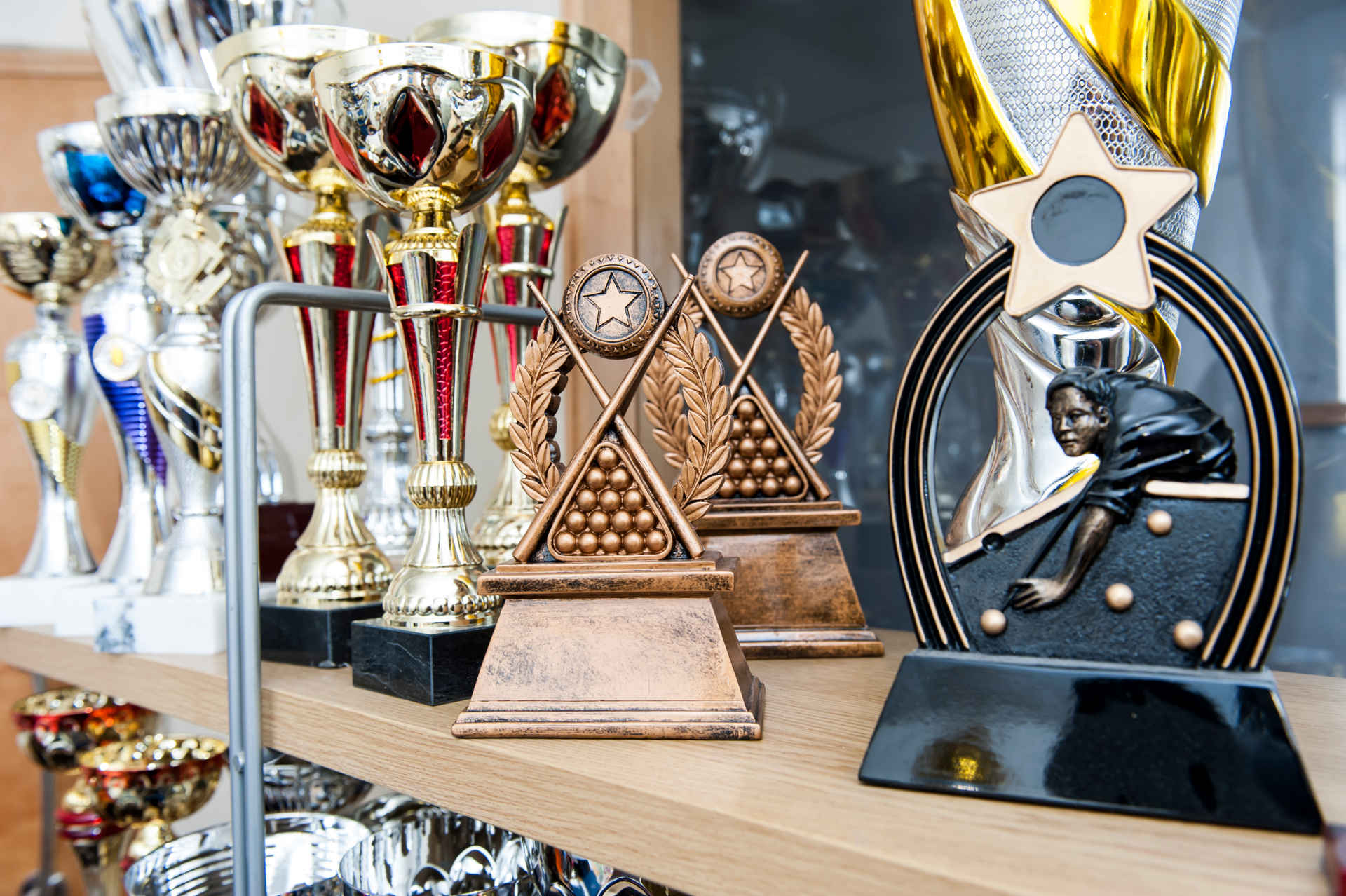 Bespoke medals
A vast collection of medals which can be personalised to your needs, plus we can make any bespoke medal. We are the UK's leading supplier of personalised medals.
Corporate Glass Awards
Here at Munich 72 Trophies, we are recognised as one of the major distributors and suppliers of Corporate Glass Awards in the UK. Click here to find out more about our extensive range of corporate glass awards.
3D Crystal Awards
Are you looking for something really different for your league, brand or club? 3D crystal awards are unique, distinctive and completely bespoke.

Branded Merchandise
If you are looking for branded merchandise to promote your company then contact our expert team and be inspired by our original ideas.
Engraving
Engraving is an art that must be handled by professional craftsmen. All our engraving is completed on site in our London office by our highly experienced engravers.
The Trophy Shop
Buy your medals or trophies from a renowned trophy company. Visit our trophy shop for the widest trophy and medal selection in the UK.