Bespoke medals, personalised for your sport, league, school or brand
In every sport or competition, the participants strive for excellence to succeed in their field of endeavour. Receiving a medal gives the competitor recognition for his or her determination and sacrifice.
By creating bespoke medals for your special occasion you are recognising the efforts of all the participants and ensuring that the winners will have a memento to treasure for years to come.
At Munich 72 Trophies, we are a leader in the supply of bespoke medals. We are very active in the football market where we are undisputedly the number one supplier in the UK. Our bespoke medals are carefully designed both to promote our client's brand and to act as a beautiful memento of a great occasion.
We are proud to say, that in 2012, there was a requirement for 12,500 medals to be presented to the members of the London Ambulance service commemorating their part in the Olympics. We were the only company in the UK that were able to produce and deliver the volume required in the short period of time given.
"Mine have just arrived! They are fab!!!
Thanks so much!!"
Louise Wilson
Executive Assistant & Program Manager
Association of Ambulance Chief Executives
How to order
It's simple, our expert design team can turn your idea into reality with just one call or email
Call or email today
07742 634 867
marc@munichtrophies.co.uk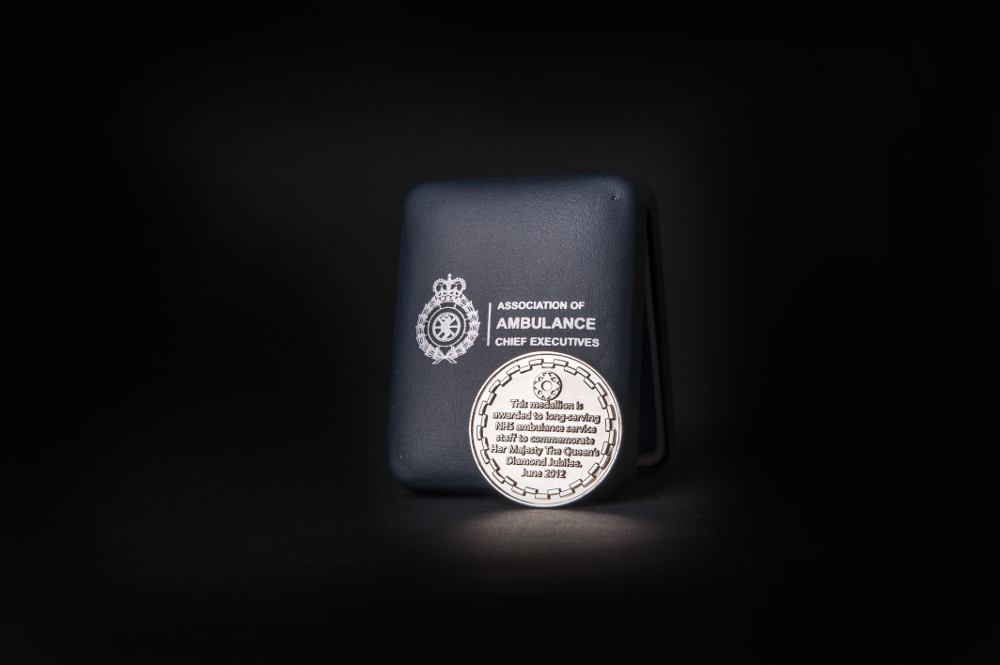 Ordering Process
Designing and making your bespoke medal in just 3 simple steps:
Use our FREE design service, or send us your own design
Receive your artwork for approval within just 24 hours
Your medals will be delivered to you within 4 to 8 weeks
Get in touch today and let us create a bespoke medal for you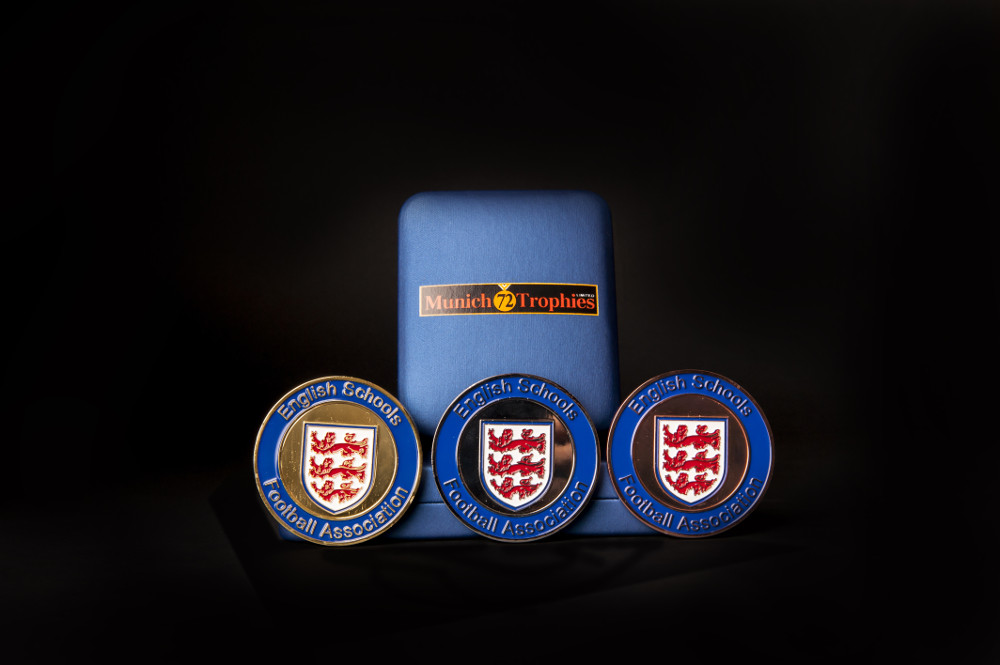 We have been designing and manufacturing medals since 1973. We are proud to have introduced many innovations in this field, including revolving medals and medals modelled after team shirts.
As we are the largest company in this sector in the UK, we are trading in large volumes and we are able to offer unbeatable prices with no hidden extras. The price you are quoted is the price you pay.
In just 3 simple steps, you can have a bespoke medal created for your club, league, school or your brand – watch this video to find out how:
The first thing you will need to decide on is the design of your medal. The design should represent both the prestige occasion and your company ethos. You need to decide if you want to opt for a traditional design that follows historical precedent or a striking and original design that breaks the mould
A good design should be distinctive, memorable and appropriate. At Munich 72 Trophies our experienced designers will consult with you to understand the values of your organisation and the type of event for which the medals are intended. We will consider the design traditions of your particular sector and reference past designs that have been successful. We do not require any artwork from you as we can work from your ideas. Of course if you have any specific artwork you wish us to refer to we will be happy to utilise it.
Following our consultation, our designers conceptualise a design which will be sketched and presented to you for your approval within 7 days.
Next we will discuss with you the materials you wish to use for your medals. We will be happy to explain the pros and cons of the various options available. In medal making it is not just the material that is important, but also the grade of the material. As a leader in our industry, we can assure you that we use only the finest graded materials for our medals.
WANT TO KNOW MORE?
If you would like to talk to us about your trophy, awards or merchandising requirements, call us on 07742 634 867 or fill in this form.
Our craftsmen are very skilled engravers with many years of experience. The quality of engraving is an extremely important factor in medal making. You can be assured that we will present you with medals which are flawlessly crafted with an artist's attention to detail. We work very efficiently, and we will have your medals delivered to you within 4 weeks.
We work with different scales of organisation, from global brands to local clubs. Each organisation will have a different approach and budget. We are able to advise you on how to achieve your objectives without exceeding your budget or compromising on quality.
If you are looking for trophies, medals or awards for your special event, please call us now on 07742 634 867. Our friendly and expertly trained team will be delighted to hear from you.
Working with Munich 72 Trophies means that you will receive a personal service, from a market leading company. We have clients ranging from local community clubs to global brands and as our customer you will receive a dedicated service from our knowledgeable team.
We work in partnership with our clients, always striving to find ways to help you promote your brand, club, company or league in a way that represents you perfectly and within your budget.
Our company was formed in 1973 and during that time, we have NEVER let a client down.
Get in touch to find out how we can help you.
Please call us on 07742 634 867 or click here to visit the contact page
If you are looking for awards, medals or trophies for your sporting or corporate event, please call us on