Personalised and Bespoke Corporate Glass Awards
If you are holding a corporate award ceremony, you will be looking for a range of awards that convey the prestige of the occasion whilst embodying the qualities of your brand and corporate ethos.
At Munich 72 Trophies we have over 4 decades of experience supplying awards to clients, both locally and globally. Our bespoke corporate glass awards range draws upon the expertise we gained in supplying awards to top clients in the sporting world including several Premier League football teams. We currently supply awards for a number of major corporate events.
How to order
It's simple, our expert design team can turn your idea into reality with just one call or email
Call or email today
07742 634 867
marc@munichtrophies.co.uk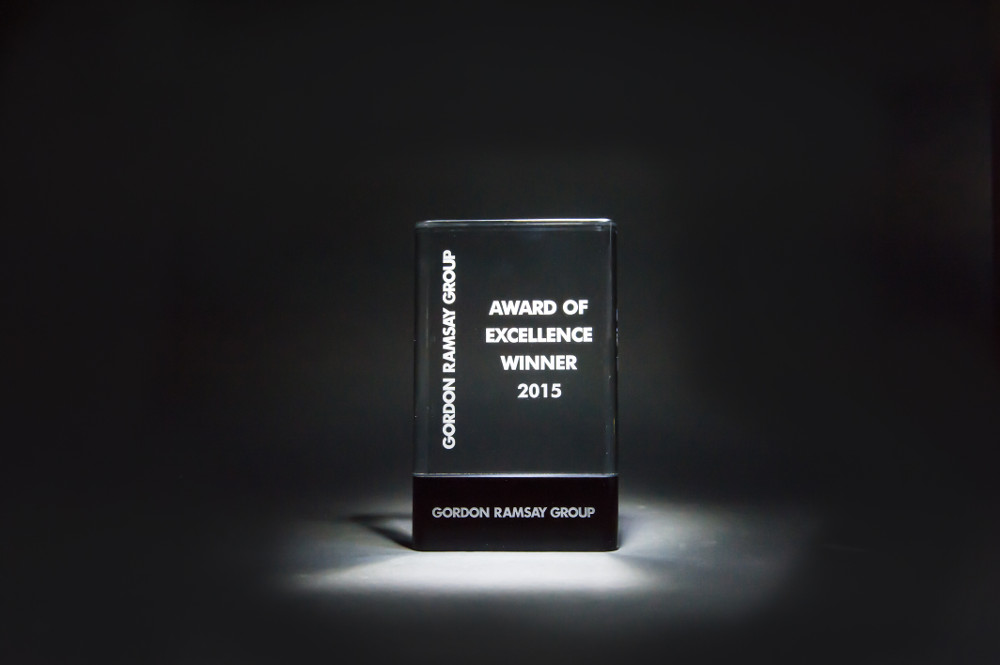 We only use the finest crystal glass for our awards. Our crystal has exceptional clarity and reflective qualities, allowing it to sparkle brilliantly in the light. It is of a similar grade to the crystal used in jewellery pendants. Our quality crystal will be fire polished to give it a sheen that will last forever. Although high quality crystal is often colourless, it is possible to add mineral salts to produce a range of rich and vibrant colours that can be used to make your award really stand out.
Our design team will consult with you to agree a design concept for your awards. We strive to devise awards that are unique to the particular occasion whilst prominently displaying your corporate branding. We have an extensive catalogue of past designs that you can refer to in order to assist you.
Engraving crystal glass requires both artistic finesse and laser precision. Our team of engravers have many years of experience and are amongst the finest in the industry. They will ensure that your design will be sharp and accurate and even the smallest detail will be meticulously rendered. You can be assured that your awards will exhibit the highest levels of all round craftsmanship which reflect well on your corporate integrity.
Ordering Process
Email your suggested text and / or logo
Receive your artwork for approval within just 24 hours
Upon confirmation of artwork, your awards can be ready within 48 hours
Get in touch today and let us create a bespoke medal for you
Each award will be encased in a quality presentation box for your pleasure.
Our corporate client base is constantly expanding and boasts a range of clients including:
Sporting clubs and associations;
Financial institutions;
Catering and hospitality;
Legal professions;
Charities and foundations
Some of our most popular corporate glass awards include:
Employee of the year
Sports awards
Industry awards
Excellence in a chosen field
Is your need urgent?
No problem – Our expertise means we can supply Corporate Glass Awards in just 48 hours.
WANT TO KNOW MORE?
If you would like to talk to us about your trophy, awards or merchandising requirements, call us on 07742 634 867 or fill in this form.
At Munich 72 Trophies we have a strong ethos of exemplary customer service which has allowed us to retain our loyal customer base over many years. We realise you may have tight deadlines and we can proudly say that we have always delivered on time and on budget. In over 40 years of business, we have NEVER let a client down, we are incredibly proud of this and work tirelessly to protect this.
If you are looking for bespoke corporate glass awards for your special event, please call us now on 07742 634 867. Our friendly and expertly trained team will be delighted to hear from you.
Working with Munich 72 Trophies means that you will receive a personal service, from a market leading company. We have clients ranging from local community clubs to global brands and as our customer you will receive a dedicated service from our knowledgeable team.
We work in partnership with our clients, always striving to find ways to help you promote your brand, club, company or league in a way that represents you perfectly and within your budget.
Our company was formed in 1973 and during that time, we have NEVER let a client down.
Get in touch to find out how we can help you.
Please call us on 07742 634 867 or click here to visit the contact page.
If you are looking for awards, medals or trophies for your sporting or corporate event, please call us on